Commute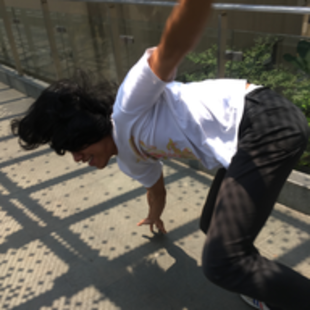 Yohanes Bandung Bond.
hi@ybbond.id
Commute
Jakarta
,
Indonesia
poem
I do— We do
We all do commute
Like vast herd of sheep
To works, schools, shops
Like migrating ducks
with hunters below
Nozzle aimed
Ready to shoot
We all do commute
Don't you all bored?
With this routinity?
Mornings—Nights
Even the sun—moon mock;
ironically
They do commute
too
Accompany
human commuters
"keep cycling the city,
you humans"
"you too moon, to the sun"
"you too sun, to the galaxy"
We all do commute
Became our comfort zone
How else would we get salary,
or study,
or resource for food?
We need to commute
Gaining stuffs while
keep cycling the route
"No I dont need to,
I already get all things"
"Yes, yes, lazy ass!
While your relatives do
the commute,
you sleeps, eats, mates.
Let's see how far your life goes
without doing it yourselves
Because
We need to
do
the Commute."
25 Januari 2016
Di atas kereta Commuter
If you have any feedback, please comment below or contact me at hi@ybbond.id