Uses Page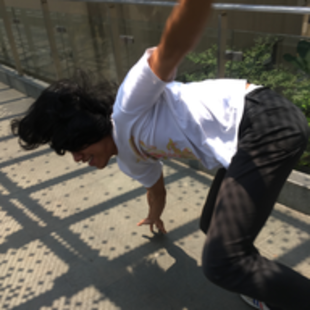 Yohanes Bandung Bond.
hi@ybbond.id
Uses Page
Jakarta
,
Indonesia
The stuffs I often use in my life.
Some of them accompany my coding life.
Some others satisfy my hobbies.
§ Hardware
   » Platforms
   » Peripherals
§ Software
   » Development
   » Daily Applications
   » Working
   » Services
   » Zettelkasten
   » Previous Apps
## Hardware #
### Platforms #
Macbook Pro 2018 13" (Office)
Mac Mini 2018 i3 128GB (Home)
Beelink U57 (Home)
Macbook White Unibody mid 2010 (Experiments) my note
Low End PC with Manjaro Linux XFCE (Experiments)
iPad Mini 5 WiFi 64GB
iPhone SE (2016) 128GB
### Peripherals #
Ducky One 2 Mini Keyboard gif image on Twitter
P/N DKON1861ST
NuPhy NuType F1 Keyboard my review post
Dell U2419H
24" rotatable monitor
Dell E2216H
22" rotatable monitor
Roland Electric Piano FP-30
Guitars. Many of them.
## Software #
### Development #
Neovim init.vim
Z Shell (zsh) .zshrc
now macOS use this as default shell.
tmux on kitty tmux.conf , kitty.conf
nnn, n³ The missing terminal file manager for X.
lazygit my post
I also have license for Sublime Text and Onivim 2 that I rarely use.
### Daily Applications #
I use these app on both macOS and iOS (or iPadOS):
NetNewsWire
Simple and performant RSS reader for all Apple platform.
iA Writer my post about it
I write my Hugo post mostly with this app.
2Do
Task management app
### Working #
To help on my working time, I use these apps:
Ripcord chat client for Slack and Discord
The official Slack and Discord desktop client uses Electron, I don't like that.
Ripcord is a shareware that is based on, I don't know, it looks like GTK+.
Xit Git GUI for macOS
When doing heavy refactor, I like to code while looking at the repository's history.
Xit is a free and open source. I think it is comparable to the awesome Sublime Merge.
### Services #
Fastmail
I try to use less Google, but I cannot find replacement for YouTube and Translate :(
Thanks to Josh Habdas , I switched from Youtube to Invidio.us
BitWarden
password manager
### Zettelkasten #
I use zettelkasten paradigm for my knowledge base and note-taking.
DEVONthink
I don't exactly use this for Zettelkasten,
more for archiving and paperless document management.
Obsidian
FSNotes screencast on Twitter
a very good note taking app.
if you are familiar with nvALT, FSNotes feels much better.
### Previous Apps #
Canary mail → Apple Mail
lightweight email client with configurable keyboard shortcuts, and PGP encryption
Reeder 4 → NetNewsWire
beautiful and gesture-based RSS Reader.
BusyCal → Apple Calendar
Emacs → Obsidian
Org-roam is an awesome minor package for Org-mode.
Read my post about this .
Worldbrain's Memex 2 → DEVONthink
Browser extension to bookmark, highlight and annotate any site.
With full text search and grouping, this is a good service for knowledge gathering.
Historio.us → DEVONthink
Web archiver. It supports full text search and tagging.
I use this side-by-side with Memex 2.
aText → Keyboard Maestro
alternative to TextExpander that is single purchase.
my template to make Zettelkasten is here .